Your Guide to Learning at Home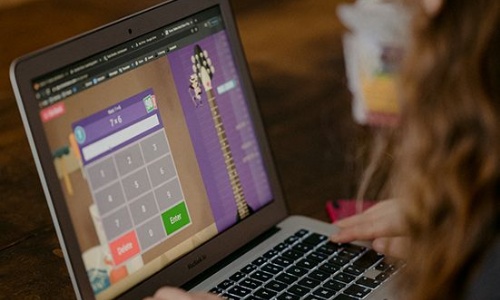 The Chellington Federation understands how important is is for children to continue their learning during this pandemic. Please click on the link to find out more about our remote learning offer.
Home Learning
Tier One – Individual children requiring to self-isolate
The class teacher will set learning activities via Google classroom. These will be based on the learning objectives covered in class for that week.
Learning activities will be set at the beginning of the isolation period and will consist of several learning activities.
The activities set will predominantly be a link to Oak Academy and White Rose Maths where families can access a teaching video and worksheets/activities linked to the video. There may also be some worksheets for the children to complete.
Where possible, children will be invited to remotely join live lessons taking place in school. These will be accessed through Google Classroom.
Tier Two – A whole bubble is required to isolate
The class teacher will deliver three live lessons a day via Google Classroom and set follow up learning activities linked to these lessons.
English, maths and at least one other subject will be set for each school day.
There will be links to some video lessons included in the offer. Details of these will be communicated via Google Classroom.
All families will be contacted by telephone at least once during the isolation period
If digital devices are required, we will do our best to accommodate needs and lend school devices to those children who need them.
If you require work to be printed off, please inform us at the start of the isolation period and we will make arrangements to get these to you.
Please see the individual school website for further information on what they offer:
https://www.christopher-reeves-school.co.uk/our-learning/home-learning
http://stlawrenceschool.ovw9.devwebsite.co.uk/our-learning/home-learning